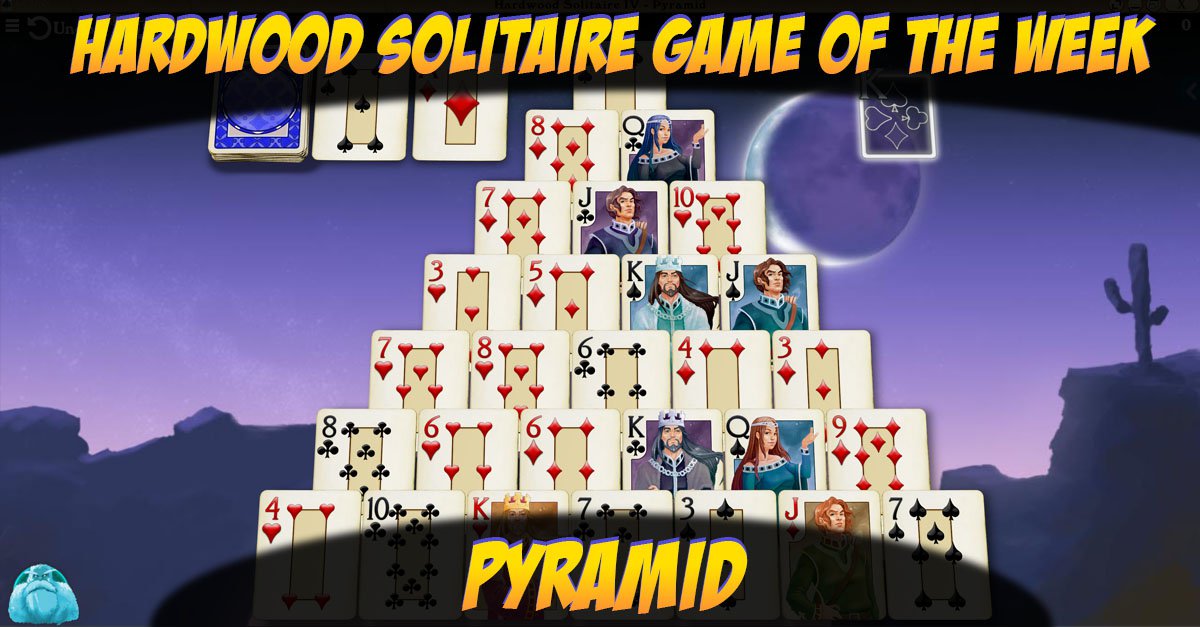 There are a lot of solitaire games you can find in Hardwood Solitaire, and in these series we're going to showcase a solitaire game each week.
Pyramid, is one of those classic solitaire games that unlike Klondike (the game that many people think of synonymously with Solitaire) which works more on memory and sorting cards, Pyramid its calculation, literally.

The goal is to clear off the entire pyramid of cards.  but to do so you have to match 2 cards that add up to 13.   You do have a stockpile to help you out.   Sometimes it takes some careful planning to work your way through the Pyramid. Good luck!

Give it a try, you'll find Pyramid and over 100 other solitaire games Hardwood Solitaire.