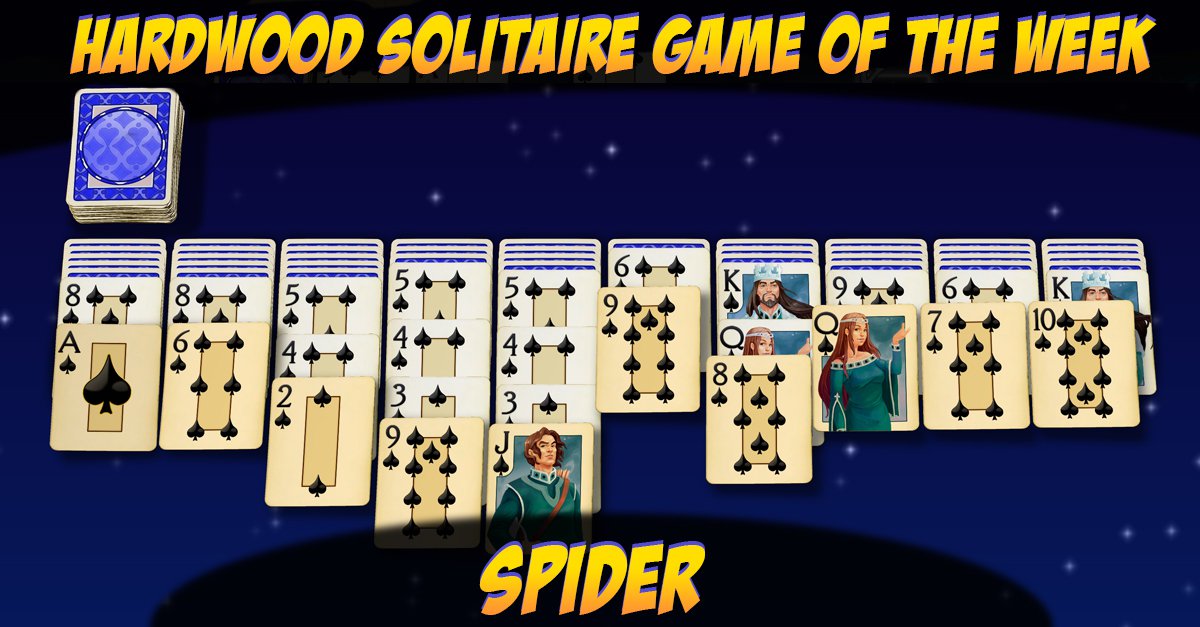 If you're familiar with Klondike Solitaire  ( thats the one most people consider solitiaire), Spider isn't too much of a stretch and will add some twists.

Spider is a 2 Deck solitaire game, this variation only uses 1 suit.  The object of this variation is to sort all of the cards into columns of 13 cards each sorted from King to Ace.  Unlike klondike, you don't need to worry about alternating colors, there's only one suit.

When you use the stock pile, a card will be placed on each pile of the tablue. So that might affect your strategy when you want to use it. It adds both opportunity and chaos.

Give it a try, you'll find Spider and over 100 other solitaire games Hardwood Solitaire.