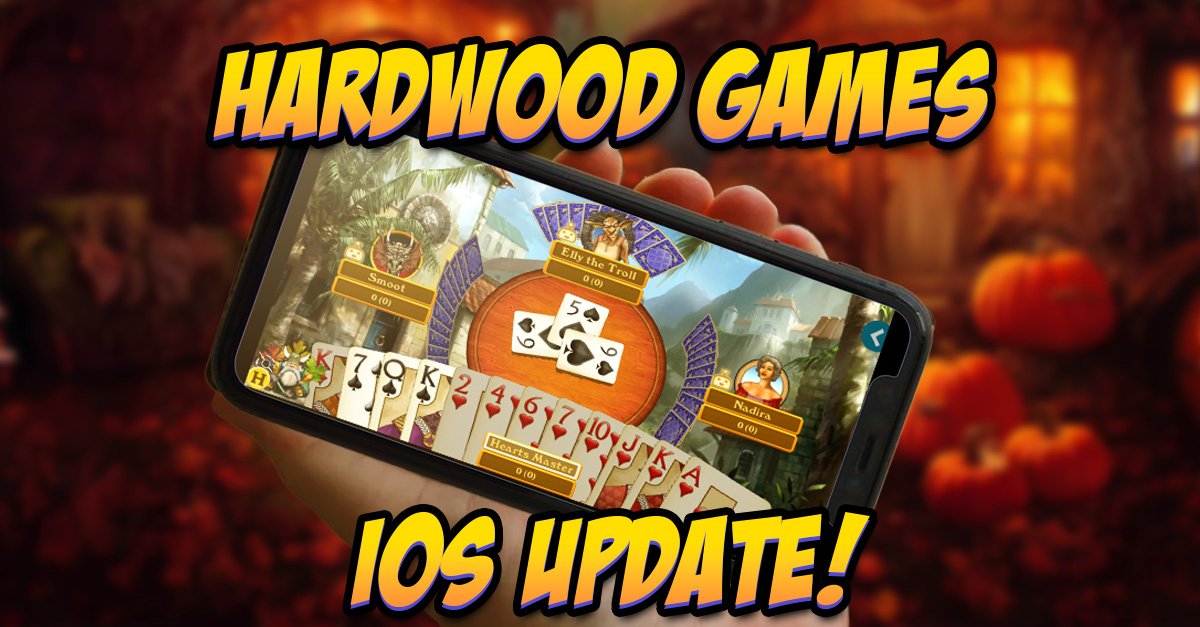 Release notes:

Hey folks, This update is mainly fixing lots of little things.  Make sure to download this update from the App Store to keep up to date.   

Updates for the following games: Hardwood Spades, Hardwood Euchre, Hardwood Hearts and Hardwood Solitaire.

Fixed: Fixed issue with AutoCorrect automatically replacing text in chat
Fixed: Overly large Trinket fooms which are correctly sized

Fixed a layout issue in Solitaire: 14 out.
Fixed: Several other issues around copy and pasting text.

And other minor fixes.


Downloads